William & Mary is now under 3 weeks away from the Season Opener, which will feature our new-look Tribe against the visiting Lafayette Leopards
Yes, this news is so important that we surrounded it with emojis; football will be here before you know it, and that, ladies and gentlemen, is truly a great thing. To get you prepped for the season to come, we'll be profiling this year's squad over the next couple articles. This week, we start with the offense.
While last year's offensive unit left much to be desired (understatement?), this year's unit looks primed and ready to go under the Tribe's new, innovative Offensive Coordinator Brennan Marion. And let's be honest: the offense can't be much worse than last year. Now while we're on the topic of last season….let's start by analyzing offensive stats.
2018-19, CAA Offensive Ranks: W&M
Total Offense:
241.5 YPG (12 of 12 CAA teams)
Passing Offense:
186.2 YPG (9th of 12)
Rushing Offense:
55.3 YPG (12th of 12)
Scoring Offense:
13.6 PPG (12th of 12)
In what had to be one of the worst offensive seasons in W&M history, the Green and Gold finished toward the bottom dead last in 3 of 4 important offensive categories. What was particularly alarming was the paltry 55.3 yards per game on the ground. That was 50 yards less than the next worst team in the CAA, Delaware (105.3 YPG). Let that sink in. In fact, W&M's 55.3 yards rushing per game put them 123 out of 124 FCS teams last year.
Enough about last season; the past is the past. This year, the Tribe finds itself energized behind new Head Coach Mike London and OC Brennan Marion. Marrion plans on implementing his forward-thinking "Go-Go" offense, which is essentially a Gus Malzahn offense (Auburn) with Marion's own twist.
The offense operates best with a mobile QB (who can also pass) and two RB's in the backfield at all times, and boy does it work. If you haven't read our piece on Marion's unique and high octane offense, check it out here — definitely well worth your time in preparation for the season; if not, you'll be really confused the first time you see it.
So what can we expect for the Tribe offense this year? Over the past two seasons at Howard, Marion completely transformed the Bison's attack. Take a look at Howard's offensive standings last year (ranks are national ranks):

15th in in the nation in Total Offense (470.8 yards per game)
       (+229 total yards compared to W&M)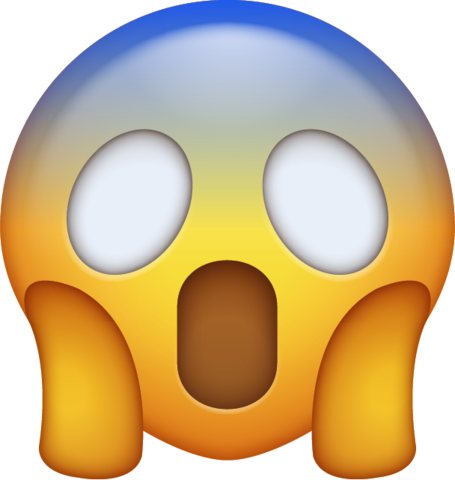 16th Passing Offense (278.0 passing yards per game)
       (+91.8 passing yards compared to W&M)
21st in Scoring Offense (33.6 points per game)
           (+20 points compared to W&M)

And oh, by the way, the Bison led their conference (the Mid-Eastern Athletic Conference, MEAC) in all of the above categories; let's not forget that they also led the MEAC in rushing yards per game (192.8, that's +137.5 compared to W&M, in case you were wondering) — yes, almost 140 yards more on the ground per game than W&M last season. In short, Tribe fans should expect BIG improvements upon last season's offensive numbers. And that's putting it lightly.
Offensive Player Analysis
Run Game
Despite last season's woes, W&M's running game should not be an issue this season. W&M has great depth in the backfield, with Albert Funderburke and Owen Wright serving as the starting RBs, along with junior star fullback Tyler Crist leading the way to open up holes. However, given how run-heavy the GoGo offense is, expect all W&M running backs to get carries, opening the way for bruiser Jaret Anderson and the speedy Noah Giles.
We'd be remiss if we didn't mention freshman Donavyn Lester, the big back out of Plano, Texas, who could also compete for playing time this year. Overall, we're excited about the prospect of a consistent and explosive rushing attack, which we've become so accustomed to in recent seasons — with the Tribe trotting out great W&M running backs such as Kendell Anderson, Mikal Abdul-Saboor, and others before them (Jonathan Grimes, not least among them).
Quarterback
The biggest question mark surrounding the offense is, of course, who the starting QB will be. With Brandon Battle and Dean Rotger changing positions (both becoming WRs), the Tribe now has five players eligible for the starting position: juniors Shon Mitchell and Ted Hefter, freshmen Hollis Mathis and Tre Diemer III, and grad transfer Kilton Anderson.
Anderson will likely get every shot at the job, and that might not be a bad thing. Starting his career at Fresno State, he transferred to Coastal Carolina, playing there the past two seasons. He is a big bodied (6'2″, 210 pounds) QB with a strong arm and ample running ability. If you want to learn more about Anderson (and watch his highlight reel), check out our article here.
Outside of Anderson, freshman Hollis Mathis was heavily recruited out of Pittsburgh; but while we aren't completely ruling him out, it would be hard to envision him starting as a true freshman in Marion's offense.
As Diemer III will likely redshirt, it also wouldn't surprise us at all if either Mitchell or Hefter, as the incumbents, come away with the starting job in September. But as we know, both of those QBs have struggled in recent seasons.
Tight End 
A big loss has been that of rising junior TE Nick Muse, who transferred from W&M to South Carolina this offseason. Thankfully for the Tribe, it appears that Marion's new offense doesn't utilize tight ends very much, so that may have played a role in Muse's departure. Either way, W&M lost a big-time player in Muse, whose gap will have to be fulfilled by another this year.
—
In any event, expect the Tribe to take a big leap forward in several offensive categories this season. W&M has kept its new offense close to the vest this offseason, going so far as to block the broadcasting of this year's Spring Game so that opponents couldn't get a look.
Expect this unit to be a very fast, very up-tempo offense that is run-first, and highly multiple — a bit different from what we've seen the past couple years in the 'Burg, eh?
If W&M's defense can play like it did last year, and if the offense takes as big a step as we're thinking, there's no reason that the Green and Gold can't make some serious noise this year. Here's to hoping W&M does just that.
LET'S GO TRIBE.