As the W&M Sports Blog comes up on its THREE YEAR anniversary since beginning in April 2014, we could not find a better way to celebrate the occasion than donating to our beloved William & Mary. One Tribe Day is special not only to Tribe Athletics, but to the College as a whole. With W&M having set the bar high for alumni donations over the coming years as a part of the For the Bold campaign, we couldn't be more happy than to help out in any way that we can.
For context, last year's One Tribe Day brought in a record-breaking $1.3 million in a single day from over 6,000 global donors. Wow. This year, think about how much joy not only Tribe Athletics has brought you over the years, but how much joy William & Mary brought to you as a student, parent, professor, or family member. Williamsburg is a special place. William & Mary is a special school. And we should all be proud. On TUESDAY this week, W&M grads around the world will participate in this year's One Tribe Day. Will you? Roll Tribe and DONATE/Follow One Tribe Day updates HERE!
So on Tuesday, we hope you donate to William & Mary, and hey — why not to Tribe Athletics? In case you need a reminder of all of the good times that your Green and Gold has provided you this past year, check out our highlights below:
Four W&M Players Ink NFL Deals

Safety DeAndre Houston-Carson (Bears), Linebacker Luke Rhodes (Buccaneers), Defensive Tackle Tyler Claytor (Bears), and Wide Receiver Christian Reeves (Chiefs) all received NFL Camp invites, as Houston-Carson found himself drafted in the 6th round. Houston-Carson suffered an early season injury, but still remains with the Bears; Rhodes now finds himself a member of the Indianapolis Colts. These two joined the ranks of other current W&M players in the NFL such as B.W. Webb and Tre McBride.
W&M Lands Top FCS Recruit in the Country

Before he finished as the ALL-TIME Virginia High School passing leader, QB Shon Mitchell had already committed to the William & Mary Tribe. How did such a strong player forego the ranks of FBS football? Answer: if you had to draw up a player, both tangibles and intangibles, you couldn't even draw up a more perfect player than Mitchell. The fit is absolutely perfect in terms of his playing style and incredible leadership and academic abilities. And hey — it doesn't hurt that he plays the most important position in all of football. Earlier this year, we profiled W&M football's biggest recruit; as an important side note, Mitchell joined the Tribe for the Spring semester, and should be competing in this year's Spring Game for a starting job following the graduation of senior Steve Cluley. We expect big things to come from Mitchell in the years to come.
Zable Stadium Receives a Much Needed Upgrade
With the passing of the legendary Zable himself, a hefty amount of money was set aside for stadium renovations. This included:
An entirely new upper deck seating section
Fully loaded suites
A brand new turf field (now with a logo in the middle)
New press box
Improved safety and accessibility features

Wider aisles
Renovation of existing and addition of new restroom facilities
Improved egress lighting
Additional hand rails

Updated sound system
Additional concession and retail locations (amen!)
New entrance and ticketing location
The pictures from the renovations are amazing, and to say that the fan experience has been incredibly enhanced would be an understatement.
W&M Baseball Wins Its First CAA Championship Since 2001
The 2016 version of W&M Baseball can be summarized in two words: CARDIAC KIDS. To grab a line from our article on the historic season:
In the Tribe's first CAA Tournament elimination game (in essence, what would turn out to be the "semifinals"), it looked like W&M's season would assuredly end. The Tribe quickly found itself down 0-6 in the third inning, and going into the 9th inning, W&M was still down, 1-8. But the Green and Gold wasn't done yet.

In a spectacular, and we'd go so far as to say miraculous showing, the Tribe rallied to score SEVEN RUNS in the 9th inning, and tie the game 8-8! Do you believe in miracles? W&M was fueled by steady hitting, a big double by senior slugger Charley Gould, and two W&M hitters who were hit by a pitch to bring them back. Wow. But immediately after W&M tied it up, the weather turned, and the game was postponed until today at 4 PM. How's that for suspense?

If the Tribe were to win, the team would face UNCW in a one-game-take-all CAA Championship contest at 6:30 PM. The Tribe would deliver. In the top of the 12th inning, sophomore Cullen Large went yard with a solo home run, putting the Tribe up 9-8; W&M would hold on in the bottom of the 12th, forcing the one-game CAA Championship matchup. Talk about amazing.
Obviously, W&M would go on to win the NEXT game over the heavily favorited UNCW Seahawks in the Championship. It truly was an incredible end to the season that has carried over to this season's early success. Roll Tribe.
W&M Alum Sean McDermott Hired as HC of the Buffalo Bills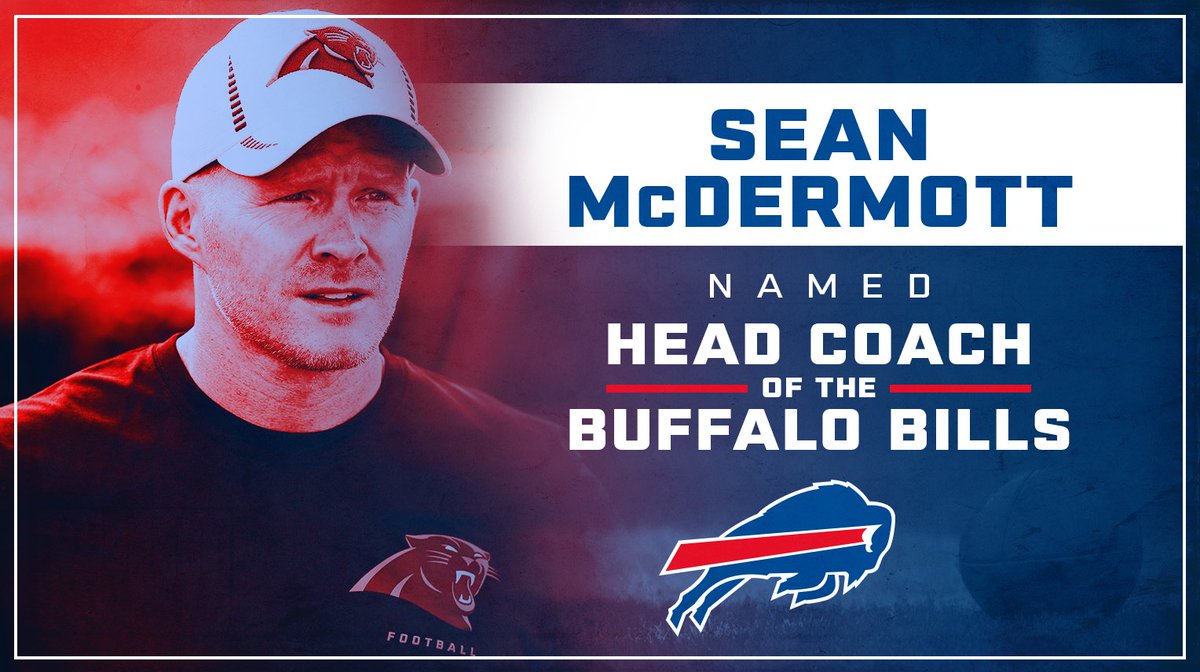 And to top it off, W&M had yet another Head Coach named to the professional ranks. Joining current Steelers Head Coach and W&M grad Mike Tomlin was fellow teammate and W&M alum Sean McDermott. McDermott comes to Buffalo following a successful stint in Carolina as the Defensive Coordinator of a team that had made the playoffs several times, including one Super Bowl appearance. As we at the W&M Sports Blog are hardcore Bills fans (again, God help our souls), this was truly the icing on the cake for us. GO BILLS (and Go Tribe)!
Conclusion
After reminiscing, we hope you end up not only contributing to William & Mary this year on One Tribe Day, but also encouraging others to do the same. #OneTribe LET'S GO TRIBE!!!